The work of AWG on the Cape Town Convention (CTC) is enhanced by its external legal advisory panel. The panel is comprised of leading practitioners of international aviation finance law.
Purpose
The main purposes of the legal advisory panel (panel) are:
To provide thoughts, support and interpretation on the implementation of, and compliance with, the CTC, and support to AWG on the institutionalization of the CTC, and
To provide advice, on request, on other projects undertaken by AWG
Members of the legal advisory panel
Arguelles & Asociados

Augusta Abogados

Arnold & Porter

Al Jallaf and Co.

Basch & Rameh

Blake, Cassels & Graydon

Camkak Law

Chambers, Almelov & Helmavist Advokatbyra

Clifford Chance

Antony Single
David Lloyd
William Glaister
Daugherty Fowler Peregrin Haught & Jenson

Dikici Law Office

DLA Piper
EDG Law

Freshfields

Gilchrist Aviation

Gorrissen Federspiel

Holland & Knight

Phillip Durham
John Pritchard
William Piels
Junhe
King & Wood
McAfee & Taft

McCarthy Tetrault
Milbank

Machado Mayer

Norton Rose Fulbright

Alyssa Vazquez
James Tussing
Kenneth Gray
Parra Rodriguez

Pillsbury

Rajinder Narain & Co

Smith Gambrell & Russell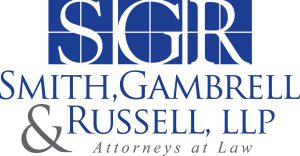 Udom & Udom

Vedder Price

Watson Farley & Williams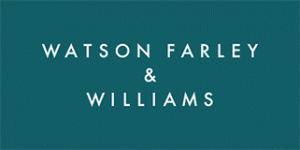 Webber Wentzel
White & Case
The executive committee
The panel has a chair and vice chair, and is coordinated by its executive committee.
The lawyers currently serving in these roles, and the members of its executive committee, are depicted here. Each major work streams of the panel is coordinated by a member of the executive committee.
Members of the panel are listed here.
Ken Basch

Alyssa Vasquez

Vice-chair
Practitioner's guide
Catherine Duffy

Legal Analysis
A&L Goodbody
Peter Watson
Judge's manual
Allen & Overy
Donald Gray

William Glaister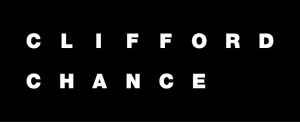 John Pritchard

Annotations to O.C.
Holland & Knight
Phillip Durham

Legal Analysis
Holland & Knight
William Piels

Annotations to O.C.
Holland & Knight
Frank Polk

Kenneth Gray

Mark Lessard

CTC compliance index
Pillsbury
Carlos Sierra

Educational materials
Sierra Abogados
Natalia Nikitina
Export project
White & Case
National contact groups
AWG has established national and regional contact groups around the world.
Currently, there are twenty such groups covering thirty-five countries.
These groups are comprised of leading local lawyers in ratifying countries and are coordinated be a leader selected by AWG.
The main function of the contact groups is to collect information relating to, and to seek compliance by such countries with the Cape Town Convention (CTC).
The contact groups also serve as forum for the discussion and assessment of practical aspects of the treaty at a national level.
The contact group network and individual groups and their members are shown below:
Argentina
Australia and New Zealand
Brazil
Canada
China
Colombia
India
Ireland
Kenya
Middle East

[covering Egypt, Jordan, Kuwait, Oman, Pakistan, Saudi Arabia, and UAE]
Mexico
Nigeria
Nordic

[covering Denmark, Norway and Sweden]

Russia
South Africa
South East Asia

[covering Indonesia, Malaysia, Myanmar, Singapore, and Vietnam]

Spain
Turkey
United Kingdom
United States